Agencies within the CoC Funded by Community Development Block Grants, Continuum of Care, Emergency Solutions Grants (Federal, State, City), and Housing Opportunities for Persons With AIDS Grants

If you are homeless or need local resources call 2-1-1.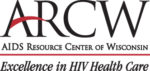 AIDS Resource Center of Wisconsin
The AIDS Resource Center of Wisconsin is at the forefront of HIV prevention, care and treatment and is dedicated to providing quality medical, dental, mental health
and social services for all people with HIV.
820 N. Plankinton Ave.
Milwaukee Wisconsin 53203
(414) 273-1991
To visit their website click here.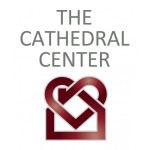 Cathedral Center
The mission of The Cathedral Center, Inc. (CCI) is to provide a safe environment for women and families while working to end homelessness, one life at a time. 
845 N. Van Buren St.
Milwaukee Wisconsin 53202
(414) 831-0394
To visit their website click here.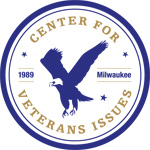 Center for Veterans Issues
The Center for Veterans Issues, Ltd. (CVI) is a 501 (c) (3) nonprofit veterans service agency whose mission is to serve men and women of our armed forces who find themselves in need after returning to civilian life.
315 W. Court St.
Milwaukee, WI  53212
To visit their website click here.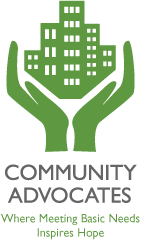 Community Advocates
Since 1976, Community Advocates has not wavered in its commitment to help low-income Milwaukeeans meet their most basic needs including safe and affordable housing, adequate healthcare, and reliable heat and other utilities.
728 N. James Lovell St.
Milwaukee, WI 53203
(414) 449-4777
To visit their website click here.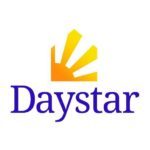 Daystar
Daystar provides a long-term, transitional home for women who have experience abuse and trauma in their life.  Economic vulnerability and the threat of homelessness serve to keep many women trapped in abusive environments. Daystar exists to help women move beyond overcoming their barriers to exploring their capacity.
Address Omitted for Safety
(414) 385-0334
To visit their website click here.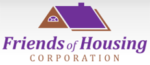 Friends of Housing
Friends of Housing Corporation develops high quality housing and provides innovative housing management that generates economic opportunity for its residents.
455 E. Ogden Ave #200
Milwaukee, WI 53202
(414) 463-3371
To visit their website click here.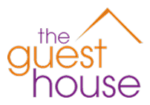 Guest House of Milwaukee
The Guest House of Milwaukee provides shelter, housing, education, and services to Milwaukee's homeless who seek to transform their lives with dignity and purpose.
1216 N. 13th St.
Milwaukee, WI 53205
(414) 345-3240
To visit their website click here.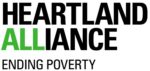 Heartland Alliance
Heartland Alliance advances the human rights and responds to the human needs of endangered populations—particularly the poor, the isolated, and the displaced—through the provision of comprehensive and respectful services and the promotion of permanent solutions leading to a more just global society.
208 S. LaSalle St., Suite 1300
Chicago, IL 60604
(312) 660-1300
To visit their website click here.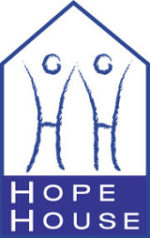 Hope House
Hope House is a non-profit emergency homeless shelter and rapid rehousing facility as well as a true community center located in the near south side of Milwaukee.  The mission of Hope House is to end homelessness and create healthy communities.
209 W. Orchard St.
Milwaukee, WI 53204
(414) 645-2122
To visit their website click here.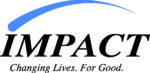 Impact, Inc.
IMPACT is committed to changing lives, for good.  IMPACT provides the essential first step toward regaining personal stability, and collaborates to advance health and human services throughout Southeastern Wisconsin.  IMPACT's family of services help restore the health and productivity of individuals, organizations and workplaces leading to an improved quality of life for our entire community.
6737 W. Washington St., Suite 2225
Milwaukee, WI 53214
To visit their website click here.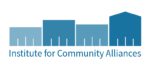 Institute for Community Alliances
The Institute for Community Alliances engages in research and produces reports on homelessness and related issues.  In cooperation with state and federal agencies, private research firms, and university researchers, ICA works to inform regional and national efforts to end homelessness.
1111 S. 9th St. #245
Des Moines, IA 50314
(515) 246-6643
To visit their website click here.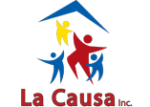 La Causa
La Causa's mission is to provide children, youth and families with quality, comprehensive services to nurture healthy family life and enhance community stability.
P.O. Box 04188
Milwaukee, WI 53204
(414) 647-5990
To visit their website click here.


Mercy Housing Lakefront
St. Catherine's
Mercy Housing Lakefront's mission is to to create stable, vibrant and healthy communities by developing, financing and operating affordable, program-enriched housing for families, seniors and people with special needs who lack the economic resources to access quality, safe housing opportunities.
2150 S. 13th St.
Milwaukee, WI 53215
(414) 383-7232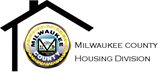 Milwaukee County Housing Division
The Housing Division strives to provide Milwaukee County residents in need with a safety net, decent and safe affordable housing, and a connection to opportunities improving the quality of life using available funding sources in the most equitable and efficient manner.
2711 W. Wells St # 1
Milwaukee, WI 53208
(414) 278-4894
To visit their website click here.


Outreach Comunity Health Centers
Formerly Health Care for the Homeless, Outreach Community Health Centers (OCHC) has, at the heart of its mission, a drive to provide the highest quality health care and support services to the most vulnerable people in the Greater Milwaukee Area: the homeless, those experiencing extreme poverty and the uninsured.
711 W. Capitol Dr.
Milwaukee, WI 53206
(414) 374-2400
To visit their website click here.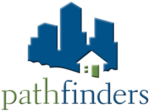 Pathfinders
Pathfinders envisions a community where every youth has the opportunity to live a safe, healthy, and successful life.
4200 N. Holton St #400
Milwaukee, WI 53212
(414) 964-2565
To visit their website click here.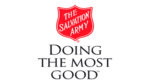 the Salvation Army Milwaukee
The Salvation Army is committed to serving the homeless in Milwaukee through programs and services ranging from Prevention to Permanent Housing.
Milwaukee County Emergency Lodge
1730 North 7th Street
Milwaukee, WI 53212
(414) 265-6360
To visit their website click here.


Sojourner Family Peace Center
Sojourner Family Peace Center is the largest nonprofit provider of domestic violence prevention and intervention services in Wisconsin.  The Center's primary goals are to ensure the safety of victims of family violence and provide a pathway out of violence for victims and abusers through opportunities to make positive and lasting changes for themselves and their children. 
619 W Walnut St.
Milwaukee, WI 53212
(414) 933-2722
To visit their website click here.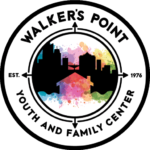 Walker's Point Youth and Family Center
The mission of Walker's Point Youth & Family Center is to meet the needs of runaway, homeless, and other troubled youth and their families from Milwaukee's diverse communities by providing services to empower youth, help them resolve personal and family problems, strengthen family relationships, and support safe and stable homes.
732 S. 21st St.
Milwaukee, WI 53204
(414) 647-8200
To visit their website click here.